Mark Cromer
Guitarist/Composer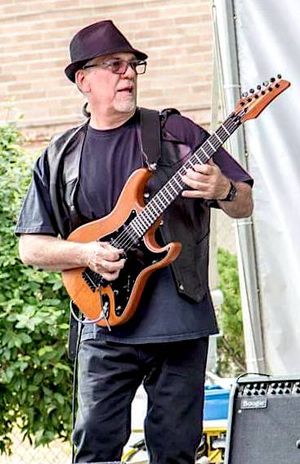 Welcome to the Cromerzone!
Here you'll find my latest compositions for guitar as well as some old favorites too.

When I was 8 my Father (an artist) took a trip to L.A. from our home in Phoenix. When he returned he brought two LP albums with him. Jimi Hendrix's "Are You Experienced" and Frank Zappa's "Freak Out". That was it. All I wanted was to play the guitar. By that summer I was strumming away on my first guitar, a $30 Woolco special. Fast forward a few years and I graduated with a Masters in Classical Guitar from Peabody Conservatory in Baltimore, Maryland. After teaching and performing in a wide variety of ensembles and styles, I eventually landed a job composing music and designing sound effects for video and slot games.
The music on this site is very diverse, so please take your time looking around!
Thanks for visiting and I truly hope you enjoy the music.

If you would like to hear my video and slot game music, click here.
___________________________________________

Electric
___________________________________________

Acoustic